It was Friday the 13th and Duchesne High School's address is on Elm Street. That kind of coincidence might be intimidating for a certain presenter who has seen all 426 Jason and Freddy movies. What could possibly go wrong?
Nothing. Nothing went wrong. There were no hockey masks or razor claws. Duchesne's 330 students packed their auditorium and absorbed what I had to say about having fun, being, good, playing right and helping others. Their athletic director snapped this photo from inside the venue. Hey, who's the handsome guy holding the mic?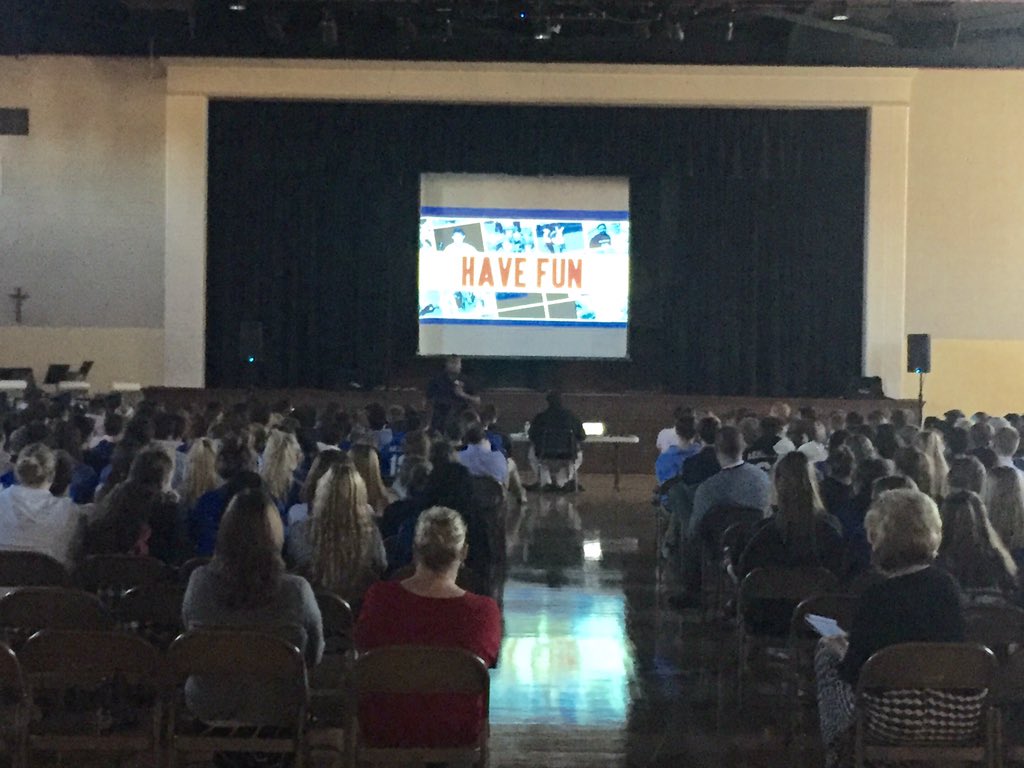 We talked in-depth about the difference between rivals and enemies and the kids are clear on that now. St. Dominic's is your rival, right? Seriously, Duchesne has a tremendous group of students faculty. We know they'll do great things in the weeks, months and years to come.
Musial Moments presentations are led by Solomon Alexander (a.k.a. The Sportsmanship Guy), the director of the Sports Commission's Sportsmanship Foundation. Through a fun and interactive 45-minute session, I motivate students to care about sportsmanship and to be good to those around them – just as Stan the Man did during his illustrious career and life.
Funding from Sports Commission supporters enables this program to be offered at no cost to participating groups. To bring Musial Moments to your school or organization, call 314-345-5130 or email salexander@stlsports.org.